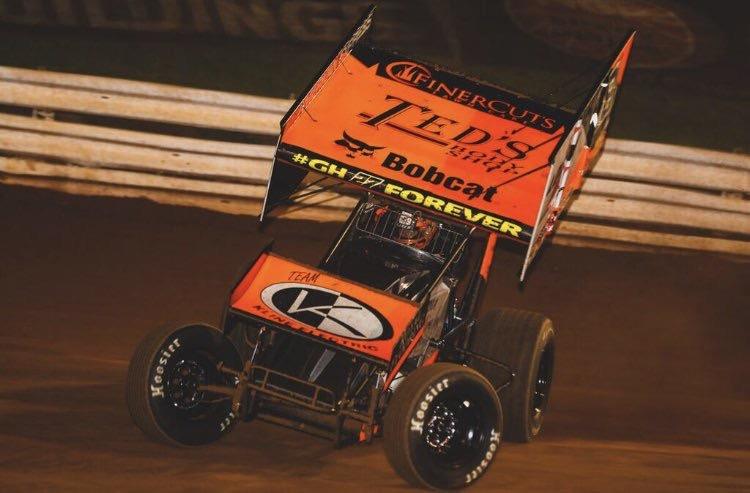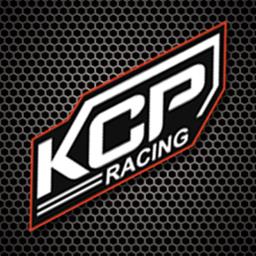 ---
Madsen and KCP Racing Pointed Towards Fulton Speedway Saturday Night
PETERSEN MEDIA- Ian Madsen and KCP Racing are pointed towards Fulton Speedway on Saturday night after scoring 13th and 19th place finishes at Williams Grove Speedway during the National Open this past weekend.
"Williams Grove is a tough place, probably one of the toughest we go but I wouldn't say we had a bad weekend," Ian Madsen said. "The season is quickly wrapping up, so we will keep grinding and working to end this year on a high note."
Friday night in Pennsylvania, Madsen opened the night up by timing the Logan Contractors Supply, Inc./Aspen Aire/Royal Flooring entry in fastest in qualifying flight A, putting him on the pole of the first heat race.
Fending off PA Posse standout, Lucas Wolfe, Madsen would pick up the heat race win and transfer into the all important Craftsman Dash where a second place finish in the first of the two dashes lined him up 11th on the starting grid fro the 27 lap feature event.
Racing with drivers with a ton of laps at Williams Grove Speedway, Madsen would find himself battling with Lace Dewease, Daryn Pittman, and Brent Marks as the veterans all waged war while running inside the Top-15.
When the checkered flag flew on the National Open preliminary night feature event, Madsen would finish 13th.
Returning to action for Saturday night's finale, Madsen would find himself in an early hole after timing in 11th quickest in his qualifying flight. Starting and finishing fourth in his heat race, Madsen would be forced to the 'B' Main where his sixth place finish would put him 24th on the starting grid for the 40-lap National Open feature event.
Over the course of the 40-lap feature event, the St. Marys, NSW driver would pick off a handful of positions as he capped his 2018 National Open off with a 19th place finish.
"We had some good speed all weekend, we just didn't draw to well in the Dash on Friday and finished where we started, and Saturday night we just had to dig out of hole. Thanks to my guys for all their continued efforts."
Ian and his KCP Racing team would like to thank Logan Contractors Supply Inc., Aspen Aire, Royal Flooring, Bobcat, Kline Electric, Ted's Body Shop, Team Excavating, Greenland Homes, Finer Cuts Lawn and Landscape, American Express, TammyHeckart.com, Quality Traffic Control, BergenKDV, Coverage Direct, Revolution Race Gear, Monarch's, and BK Racing Titanium for their support this season.
2018 BY THE NUMBERS: Starts-70, Wins-0, Top-5's- 7, Top 10's-29
ON TAP: Ian Madsen and KCP Racing will return to action Saturday night at Fulton Speedway in Fulton, NY.
STAY CONNECTED: To keep up with Ian, make sure you follow him on twitter by clicking over to www.twitter.com/IanMadsen. You can also visit the team's brand new website at www.kcpracing.com, and follow the team on Twitter @KCPRacing.
PETERSEN MEDIA: Petersen Media is an agency that can handle your public relations, marketing, and any other promotional needs. Petersen Media utilizes multiple tactics to help you reach your intended audience, and boost awareness.
For more information contact sales@petersenmediainc.com, by phone at 916-342-3424, visit www.petersenmediainc.com, www.facebook.com/PetersenMedia, or follow www.twitter.com/petersen_media.
---
Submitted By: Petersen Media
Back to News