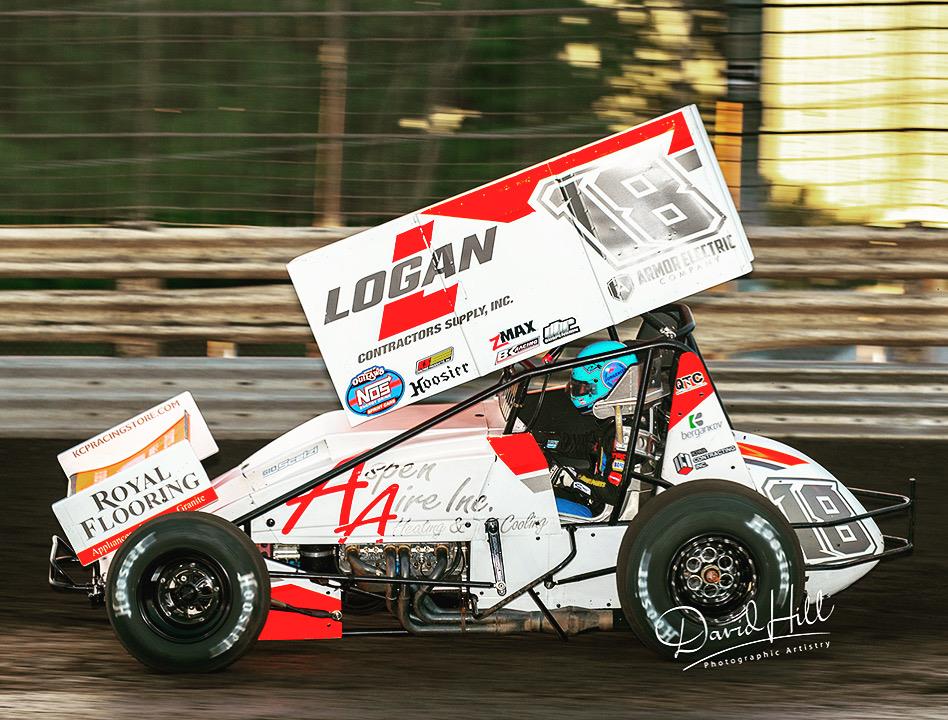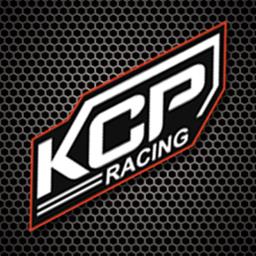 ---
Scelzi and KCP Racing 4th at Huset's Speedway
PETERSEN MEDIA- Gio Scelzi and KCP Racing put together a strong weekend with the World of Outlaws that was highlighted by a fourth place run on Sunday night that saw the youngster lead laps early.
"It is really hard to be disappointed with the weekend we had, but Sunday night we were in a position to pick up a win and I threw it away," Scelzi said. "Saturday night track conditions really dictated how the race went, but our car felt really good all weekend."
Sunday night at Huset's Speedway Scelzi got his night off to a quick start as he timed the Logan Contractors Supply, Inc./Aspen Aire/Royal Flooring backed No. 18 machine in fourth fastest in his time trials group.
Getting the jump in his heat race, Scelzi would cruise to the win and make himself Dash eligible. Getting the jump in the Dash, Scelzi would win that race as well and find himself on the pole for the 35-lap feature event.
When the race went green, Scelzi was able to jump out to the early lead where he continued to look very strong on the famed South Dakota bullring. While he led the way, the race would be mired with cautions and stoppages and never let the leaders get into traffic.
Continuing to nail his restarts, a lap 24 restart would see the youngster line up alongside fellow California native, Kyle Larson. With Larson getting the jump, Scelzi would relinquish the lead on the 25th lap, as he continued to battle with James McFadden and David Gravel as Larson pulled away.
Getting over the cushion with just a couple laps left in the race, Scelzi would slip off the podium, but was able to keep his mount inside the Top-5 as he closed the night out with a fourth-place finish.
Saturday night action at Huset's Speedway was simply wild as track conditions would lead to every car in the feature event blowing a right rear tire at some point in the feature event.
After timing in 10th fastest in time trials, Scelzi would race to a third place finish in heat race action and find himself safely in the feature event.
Taking the green flag from the 10th starting position, the track would take rubber very early, and tire wear would soon become an issue.
Scelzi was able to do a great job of keep his tires under him and it would pay off as he would get up to the third spot in the late stages of the race. However, Scelzi would also be a victim following a fuel stop and he would make a trip to the work area for a fresh Hoosier right-rear.
Able to restart, Scelzi would pick up a few positions as he closed Saturday night out with a 12th place finish.
"I am upset with myself with Sunday night, but that's how it goes," Scelzi said. "I will learn from it, move on, and hopefully not make the same mistake again. We are really excited to get a lot of racing in over the next few weekends in Pennsylvania."
KCP Racing would like to thank Logan Contractors Supply Inc., Aspen Aire, Royal Flooring, Bobcat, Ted's Body Shop, Team Excavating, Cox Design and Fabrication, Armor Electric Company, TammyHeckart.com, Quality Traffic Control, BergenKDV, and BK Racing Titanium for their support this season.
BY THE NUMBERS: Starts-12, Wins-0, Top-5's- 5, Top 10's-7
ON TAP: Scelzi and KCP Racing will be in action at Port Royal Speedway this Thursday- Saturday.
STAY CONNECTED: You can also visit the team's website at www.kcpracing.com, and follow the team on Twitter @KCPRacing.
PETERSEN MEDIA: Petersen Media is an agency that can handle your public relations, marketing, and any other promotional needs. Petersen Media utilizes multiple tactics to help you reach your intended audience, and boost awareness.
For more information contact sales@petersenmediainc.com, by phone at 916-342-3424, visit www.petersenmediainc.com, www.facebook.com/PetersenMedia, or follow www.twitter.com/petersen_media.
---
Submitted By: Petersen Media
Back to News