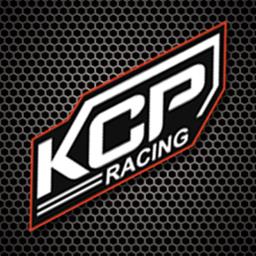 ---
KCP RACING WELCOMES HANIFEN TOWING TO TEAM
GRANGER, IA- June 16, 2021- KCP Racing is pleased to welcome Hanifen Towing as our newest partner to the team.
Hanifen Co., Inc. is a well-established towing and recovery company that was founded in 1923 by James E. Hanifen in downtown Des Moines. In 1959, James' son, James E. Hanifen, Jr. relocated the company to a 10-acre lot just off of I-80 in Des Moines. It quickly grew with great reputation and great service and today, Hanifen Towing and its current owners John Kearse and Matt Hurd operate not only the oldest and the largest established towing company in Des Moines, Iowa but continue to stay ahead of the times with an impressive state of the art fleet. From a minor fender bender to a major tractor and trailer recovery, they have the best selection of tow trucks and equipment to do any job. Hanifen Towing holds the highest standards in the towing business and are capable of handling any of your towing and recovery needs.
"We couldn't be more excited to be sponsoring Gio Scelzi, one of Sprint Car racing's up and coming drivers, and partnering with one of the most prestigious, hard working teams in racing," Matt Hurd, owner of Hanifen Towing said. "For years KCP Racing has been known for executing with excellence in everything they do on and off the track. We are proud to be joining this successful team and look forward to a winning and having a productive partnership with Gio and the KCP Racing Team."
Learn more about Hanifen Towing on their website hanifentowing.com.
---
Submitted By: Natalie Sather
Back to News